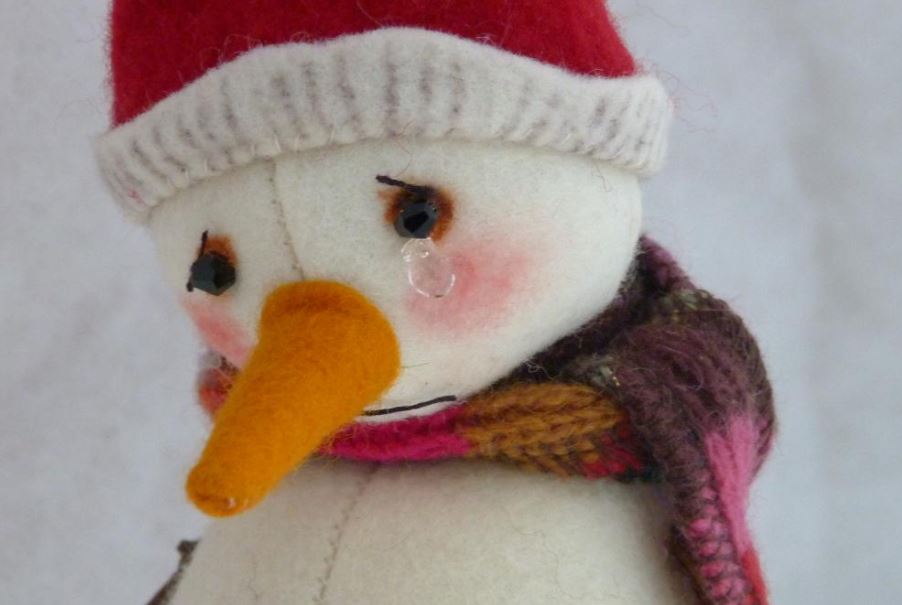 With the holiday season at an end and the New Year celebrations fizzling out, the cold, harsh reality has officially begun to set in: winter is here. Yes, through January and February winter takes over, with few moments of warmth sprinkled throughout. With the deep cold, consistent darkness and long hours spent indoors, winter can be a pretty difficult season to get through, and it can often affect our mood.
In fact, according to Mental Health America, there's even a term for it: seasonal affective disorder (SAD). Seasonal depression, "... or the 'winter blues,' is a subtype of depression or bipolar disorder that occurs and ends around the same time every year. Seasonal depression typically occurs when the seasons change and most symptoms begin in the fall and continue into the winter months." It's true: with a lack of Vitamin D and little time spent outdoors, the winter months can literally make you sad. Luckily, we have some ways to combat seasonal depression. Incorporated with our unique 5K in September, check out these four ways to stay happy and hopeful during winter.
1. Stay active.
This is the perfect time to start preparing for the Justin Pepper 5K Walk, Run, Ruck. A professor of kinesiology at California State University, Fullerton, Patria Laguna, PhD, says, "Exercise can boost your mood, and you need that lift even more during the winter." While many people set exercising as their New Year's Resolution, it can do even more for you than losing a few inches around the waist. In fact, exercising can literally improve your mood during the long, cold winter months. It can be hard finding ways to exercise when it's particularly cold outside, so get creative. Check out local gyms, exercise outside on warm days or search in-home workouts online for new ideas.
2. Be social.
Bears may need to hibernate during winter, but that doesn't mean humans have to. Shutting yourself away and spending extra time indoors alone does not help when it comes to combating seasonal depression. Instead, get a group of friends together and make it your goal to be social. Even if "socializing" is simply sitting around in your pj's by the fire sipping wine, surrounding yourself with positive people to connect with, it may be the perfect way for you to stay happy during winter. And why not incorporate your exercise with social time. Watch the JP5K website and Facebook page for group gatherings to work toward your race goals as a team.
3. Eat well.
Let's be honest: all those treats we eat over the holidays and New Year's may be fun in the moment, but they don't leave our bodies feeling too great. As winter comes to an end, help your body feel better by treating it better. Elizabeth Somer, RD, and author of Eat Your Way to Happiness, says sugar and highly refined carbs can wreak havoc on the body's blood sugar level, which can often leave us feeling cranky. So, help combat the winter blues by being more conscious of what you put into your body, and eat foods which fuel your body. Nutritional discussions are a big part of our private Facebook Group when you sign up for the Justin Pepper 5K Walk, Run, Ruck.
4. Keep your mind engaged.
Finally, with a healthy body comes a healthy mind. On a cold winter night, it's easy to want to curl up and watch mind-numbing television for hours on end. Unfortunately, this can also lead to a heightened risk of seasonal depression. Instead, keep your mind engaged by reading books that interest you, doing puzzles that challenge you or keeping a journal that focuses you. (Maybe a journal to note your progress as you prepare for the Justin Pepper 5K Walk, Run, Ruck.) In essence, having a sharp mind will help you to stay positive throughout the winter months.
When the parties come to an end, winter can be a pretty tough season to get through. However, this doesn't mean you have to just sit tight and buckle in. Stay happy and hopeful with exercise, social time, and taking care of your body and mind. What better way to accomplish ALL this than signing up for the JP5K Walk, Run, Ruck.