Justin Pepper 5K: Walk, Run, Ruck!
---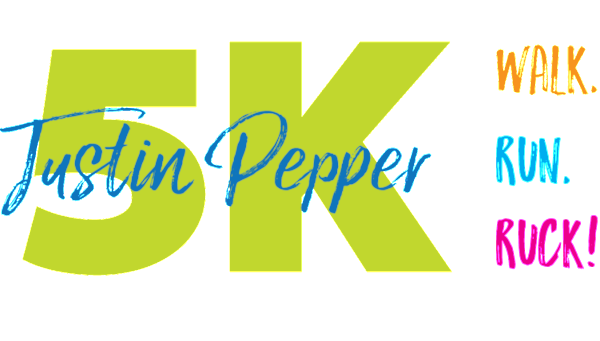 The Justin Pepper Foundation hosted their first 5K in 2018...with a twist! It's a WALK.  It's a RUN. It's a RUCK!  
To Ruck is to add weight to a backpack (ruck sack) in an effort to intensify your workout.   
 
We provide opportunities throughout the year to prepare for all components of the race.  Walks, runs, strength training exercises, aerobic classes, yoga, and a couple social gatherings for registered participants. 
 
We have a private Facebook Group to discuss and encourage healthy eating and exercise.  We also put sneak peek on the private group on things race related, such as race shirt design, ruck patch designs, and activities at the event.  The sooner you register, the sooner you can join in on all the fun!
Make a commitment now to prepare for and participate in the third annual Justin Pepper 5K. However you register..... Walk, Run, or Ruck... we are dedicated to making this an exciting time for everyone!  Won't you join us on Saturday, September 5, 2020?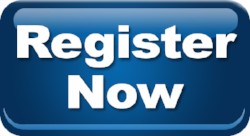 ---
The Justin Pepper 5K has three components.  A one mile kids fun run (ages 5-12), a 5K for walkers and runners, and the 5K Ruck. 
​This is a charity run.  One hundred percent of the participant entry fees support The Justin Pepper Foundation. Established in 2007, the foundation encourages volunteerism and philanthropy in today's youth.  In the past six years, the foundation has provided $30,000 in scholarships, assisting students with educational opportunities beyond high school.
 The Justin Pepper 5K: Walk, Run, Ruck! will be held on Saturday, September 5, 2020, at Palmetto Bone & Joint in Chapin. The 5K will start at 7 AM, with the Kid's Fun Run to start at 7:30 AM..  The race route begins and ends at Palmetto Bone & Joint.  The meat of the route is in Brighton (the new business & technology park in Chapin).  This route is certified and can be viewed on YouTube (https://youtu.be/LU7e_VT-wUA). The JP5K kicks off the Chapin Labor Day Festival weekend.  We hope you find time to attend several activities during the Labor Day Festival Weekend. 
​PLEASE NOTE:
Ladies, race shirts are universal sizing so you may want to go down one size.
​​Baby strollers/joggers are permitted but must participate at the rear of the race.
​​NO bicycles, in-line skates, roller skates, scooters, and/or other wheeled vehicles except wheelchairs.
​We WILL allow dogs this year.  If you plan to bring a dog, you MUST  pick up after your dog and keep the dog under control at all times.....to ensure the safety of all our participants.  Especially those children that may have a fear of dogs. We will have a designated area with a poop station for your convenience,  
​​By law, SERVICE DOGS ARE ALLOWED, and should be leashed appropriately. 
​​T-shirts are not guaranteed for those registered after August 12th
---
We consider ourselves an 'introduction to ruck' event and therefore have some more lenient rules.  We want to encourage new ruckers to test the waters, so to speak, in our event.  If you choose to participate in the ruck division your backpack must be at least 15 pounds (most events are 20 pounds).  Your backpack may contain actual weights OR you are encouraged to stuff your backpack with donations for charity.  We partner with a food bank and pet organization to collect non perishable goods at the conclusion of the event.  Please watch for details on those organizations for 2019..... coming soon.      
You can register as a ruck team.  There will be a team ruck award given.  The fastest team award will be based on the following rules.  (1) You must have at least 4 people on your team to qualify.  (2) The fastest team will be determined by averaging the times of the top four fastest finishers on your team.  (3) The four fastest team finishers must not be disqualified at the Finish Line weigh in.  (4) Ruck teams are limited to six members.  Note:  If ruckers are team registered with less than four members they will become individual ruck participants for the event.   
We will have a drop table at the half way point in the course, if your pack becomes too cumbersome and you wish to empty your donation and finish the race a little lighter, you may leave your donations at this point.... PLEASE NOTE:  Your backpack will be weighed at the Finish Line and if it is less than 15 pounds, you may not qualify for race awards. 
All ruck participants will have the choice between two shirts offered..... the standard race shirt and a special ruck shirt.  Ruck participants will also receive a patch for their backpacks, if they complete the course, as they cross the Finish Line.
It is our goal to encourage our Walk/Run participants to strive for Ruck participation in future Justin Pepper 5K races. 
---
We know your race shirt is an important part of your race experience.  We shop for a good quality, comfortable shirt that you will enjoy wearing.  If you have issues with your shirt, please do not hesitate to contract us. If you have suggestions for race or training apparel we would welcome your suggestions. 
PLEASE NOTE:  It is our goal to have ample quality on shirts for all participants, however we must place our order in time to arrive by race day and therefore must state that we cannot guarantee a shirt if you are not registered before August 12th.  
---
The Awards Ceremony will begin at 8:30 AM.  If you do not wish to stay, we will mail your medals/prizes to you. 
Finisher medals will be presented to all participants in the Kid's Fun Run. 
The following Prizes and Medals will be awarded in the Walk, Run, Ruck!
​
Prizes and Medals for Top Three 5K Male and Female finishers in the Walk/Run
Prizes and Medals for Top Three 5K Male and Female finishers in the Ruck!
Medals for Top Three in each age category both male and female in the Walk/Run
Medals for Top Three Ruck Teams
Patches will be presented to all ruck participants
​
        NOTE:  Overall winners in the walk/run are not eligible for age-category awards
​
Age Categories:  10 & Under, 11-14, 15-19, 20-24, 25-29, 30-34, 35-39, 40-44, 45-49, 50-54, 55-59, 60-64, 65-69, 70 & Over.
---
Packet Pick Up
There are two opportunities to pick up your race bag.
Friday evening, September 4, from 4 PM to 7 PM @ Palmetto Bone and Joint
Saturday morning before the race from 6 AM to 6:45 AM
---
As with any good event, volunteers are a very important part of making the day a success.  We would like to encourage schools and organizations to register as volunteer teams.  The team with the most volunteers, one school and one organization, will receive a travel trophy to display proudly for one year until the next Justin Pepper 5K; Walk, Run, Ruck! when they will have to 'defend their title'.  
Additional volunteer information may be found here:  VOLUNTEER INFO 
School Volunteer Award

Chapin High School

2018 Winner
School Volunteer Award

Community Volunteer Award

Run for God/Riverland Hills Baptist

2018 Winner
Community Volunteer Award
---